Pools - Nederlands - Engels

Vertaalbureau Dziewońska
All our work has been done on Atari computers along with the acquired software. Should you want to know:
A 1989 Mega ST4 having 280Mb of harddisk space, was used mainly for communication purposes like fax, file-transfer, electronic mail and Web-surfing. Unfortunately by the end of 1997 the machine succombed. Another TT030 filled in the gap and took over.
A 1991 TT030 having 710Mb of harddisk space, used mainly for word-processing [That's Write 3.1d] and Desk Top Publishing [Calamus SL 98]. And of course, everything connected with surfing the Internet!

Feedback is most welcome!

Having to work with Polish texts the problems that came by forced us to dig into the field of fonts and typefaces. I started to write articles on that subject for the Dutch Atari community and already planned to translate them into English but that may turn out to be a long-term project....

A survey of Atari-related magazines and journals in printing

Atari websites and other related subjects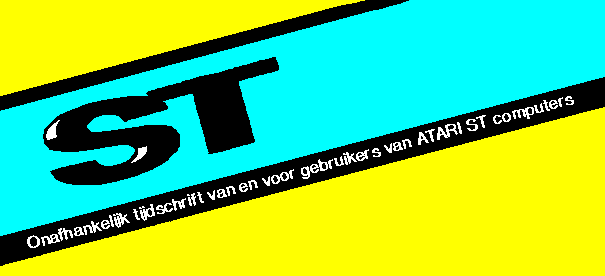 Visit the Dutch Atari Foundation