Pools - Nederlands - Engels

Vertaalbureau Dziewońska
Maar andere Atari programma's gingen al snel een eigen weg:
Signum

in 1986-87 met een geheel eigen model fonts: E24 fonts voor het scherm, P9 voor een 9-naalds-printers, P24 voor een 24-naalds-printer en L30 voor laser-printers [later ook voor deskjet-printers].
in 1988 met een variant van de GEM-fonts waarbij het gebruik van GDOS niet meer nodig was; dit beleid is That's Write steeds bij gebleven - ook bij de laatste versie 4.12 is SpeedoGDOS of NVDI zelf niet nodig.
De bitmap-fonts als die van Signum!2 en GEM hadden het nadeel dat ze voor elke lettergrootte [corps] ook nog aparte font-bestanden nodig hadden. Wat Signum!2 betreft ook nog beperkt in grootte (tot max. 18 punts). En niet te vergeten het gebruik van aparte bestanden per uitvoer apparaat: scherm, 9-naalds, 24-naalds en laser-printer.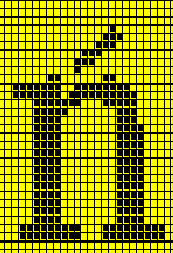 The German program Signum!2 had its own screen-fonts [E24], 9-pins printer-fonts [P9] 24-pins printer-fonts [P24] or laser [and later on also deskjet] fonts [L30].
That´s Write - the successor of StarWriter - had it´s own version of GEM-fonts.
The problem with the bitmap-fonts for above three programmes - to some this is rather positive - was the fact that you needed not only separate files for each output device but also for each height. As to Signum!2 the height of 18 points was the limit.